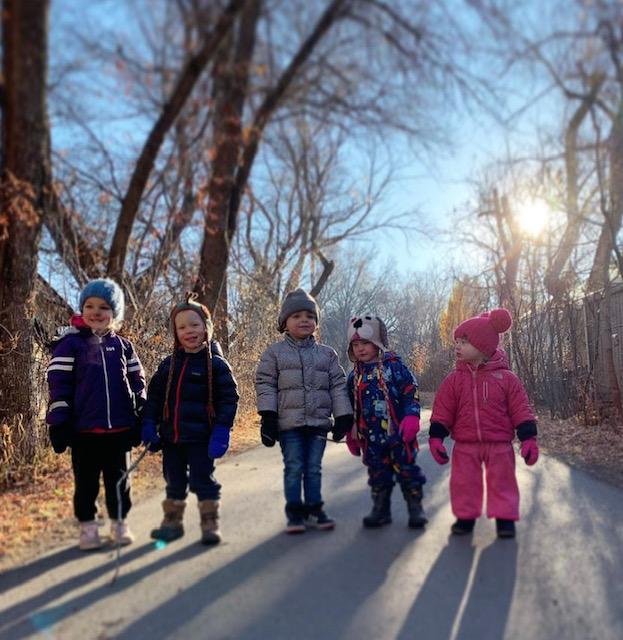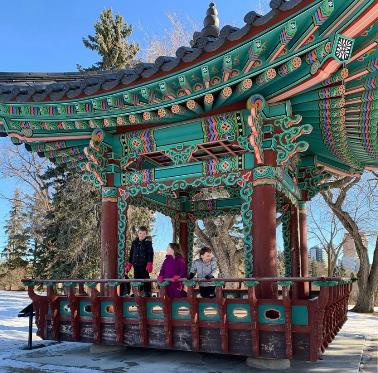 Adventure Collegiate is an Alberta approved dayhome through Child Development Dayhomes. I am Kathy and educated in nature school, child and youth care, and providing childcare for over 30 years. My background in child and youth care has experiences in implementing learning strategies, building confidence and self-esteem. We are a fully licensed business that incorporates Waldorf, Charlotte Mason (Classical Education) and Montossori programming. We believe in the model Head, Heart & Hands. Experiences grow a child's independence, natural growth and curiosity.
Adventure Collegiate is committed to creating a safe, warm, loving environment for children where they can learn and grow physically, emotionally, creatively, intellectually, and socially at their own pace. We want to help your child increase their confidence, and self-esteem by treating them as unique individuals, and allowing them to express themselves in a variety of facets.
We believe a child should be free to explore the world around them. We provide many opportunities to grow and become adventurous, happy, confident little people. We run a multi aged program to promote empathy, emotional awareness and cooperation in the children. We go outside almost everyday. Laughing in the sun, dancing in the snow, walking though puddles is part of our adventure.
I believe the first 5 years of a child's life should be filled with as much happiness and exploration as possible. They are developing their sense of self and their own ideas of the world around them. I want them to feel loved and valued and most importantly be their happiest, most confident selves.
I encourage imagination, exploration, and connection. Children chase fairies, make boats to float in the huge rivers (streams in spring), the joy of celebrations, the beauty of life through their eyes.
The first five years of a child's life are fundamentally important. They are the foundation that shapes children's future health, happiness, growth, development and learning achievement at school, in the family and community, and in life in general.
Recent research confirms that the first five years are particularly important for the development of the child's brain, and the first three years are the most critical in shaping the child's brain architecture. Early experiences provide the base for the brain's organizational development and functioning throughout life. They have a direct impact on how children develop learning skills as well as social and emotional abilities.
Babies and young children grow, learn and develop rapidly when they receive love and affection, attention, encouragement, mental stimulation, as well as nutritious meals and good health care.